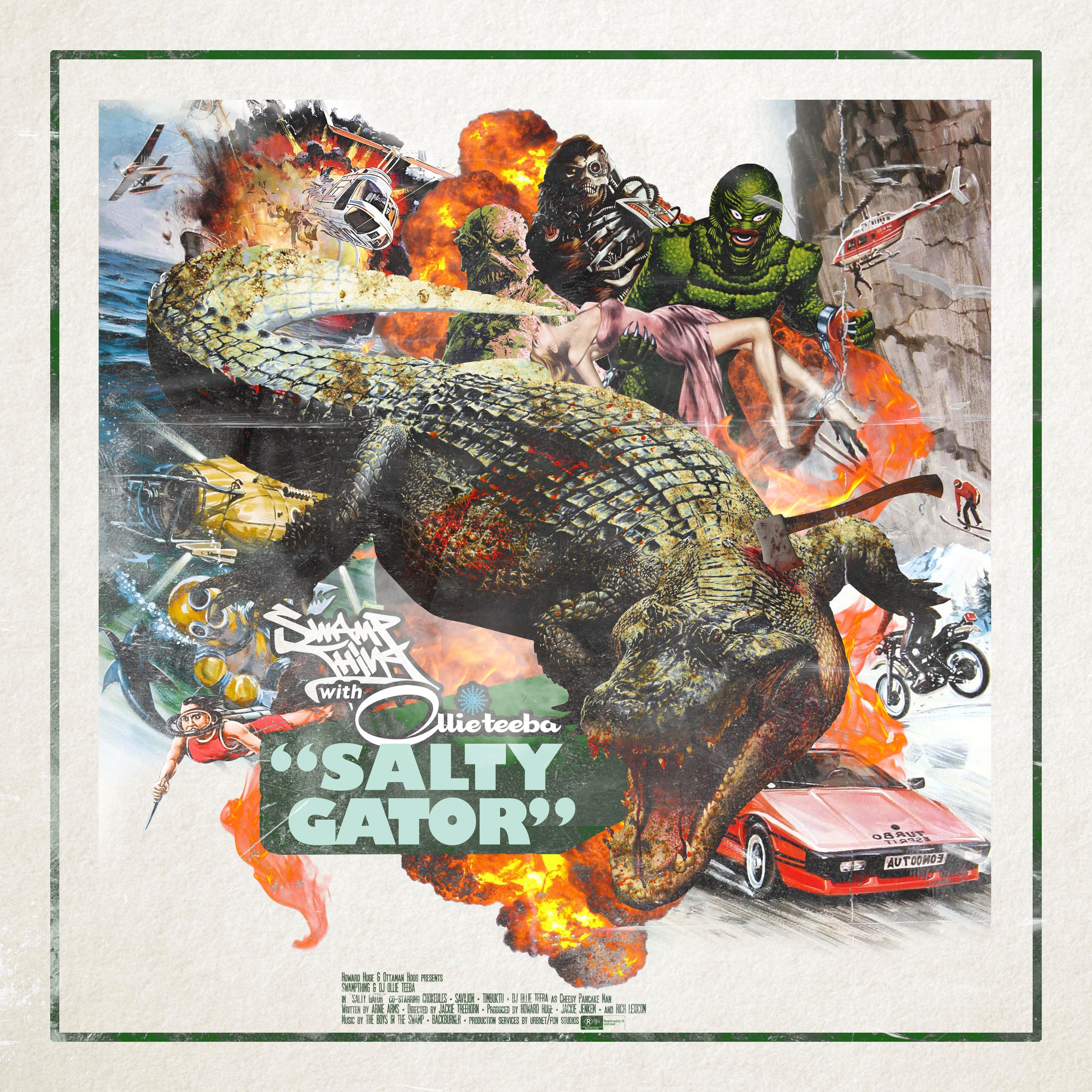 Toronto's three-headed rap monster, Swamp Thing (Timbuktu, Chokeules & Savilion) have a ritual of delivering spooky, heavy duty thunderclaps every Halloween. With their newest release, not even 2020 could stop them. 
Salty Gator is Swamp Thing's ninth full length studio album and follow up to last year's Cherry Mongoose. This year the record is a Trans-Atlantic mash up, with veteran super producer Ollie Teeba (The Herbaliser) on board for production. 
Salty Gator delivers the consistent electricity and creativity that fans have come to expect from a Swamp Thing record, however, with features from all-star turntablist DJiRATE, and Ollie Teeba at the helm of production, the record differentiates itself as an entirely new force. 
Salty Gator also features guest collaborations from Aquakultre, Jesse Dangerously, Ghettosocks, More Or Les, Nilla, and Wordburglar. 
This project is funded in part by FACTOR, the Government of Canada and Canada's private radio broadcasters.